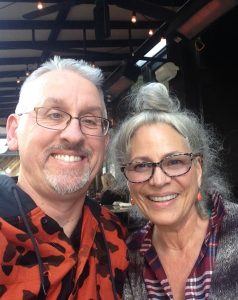 It's pretty easy to get help with most things in life; landscaping… job training… investments. When it comes to navigating the world of funeral planning, however, it's easy to fall prey to an industry that, like any other, is first and foremost profit-driven. What I LOVE about Funeral Consumers Alliance is its dedication to the consumer. FCA is all about supporting and fighting for laws that protect us from spending more than we have to, and make it possible for us to have the legal standing necessary to make important funeral decisions for ourselves and our families.
Not all of us will need landscaping or job training or help with investments. But we're all going to die one day and this is going to require making serious decisions and spending money. How wonderful that FCA works tirelessly so that, as consumers, we are behind the wheel as we navigate the funeral industry and not being dragged behind like so many tin cans. Being informed funeral consumers takes work and dedication from the few for the many. That "few" is Executive Director Josh Slocum and his entire team of staff, board members, volunteers and donors. My husband and I are very proud to be part of this.
Mindy and Tony Moore
Dansville, Michigan
Send me an email when this blog has been updated.