Description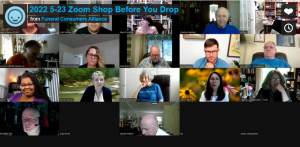 Comparing prices and services ahead of time can save you headache and a great deal of money. In this presentation you'll learn:
-Reasonable price ranges for simple cremation/burial up to a full-service funeral
-How calling a handful of different mortuaries before deciding can save you thousands
-How your local FCA chapter can help you compare prices
-Upsell techniques to watch out for
Purchase note! After you buy the video, you will get a receipt by email. That receipt will give you a link to our video hosting site, Vimeo. Follow that link to watch your video.